A Year in Review at the LHHWS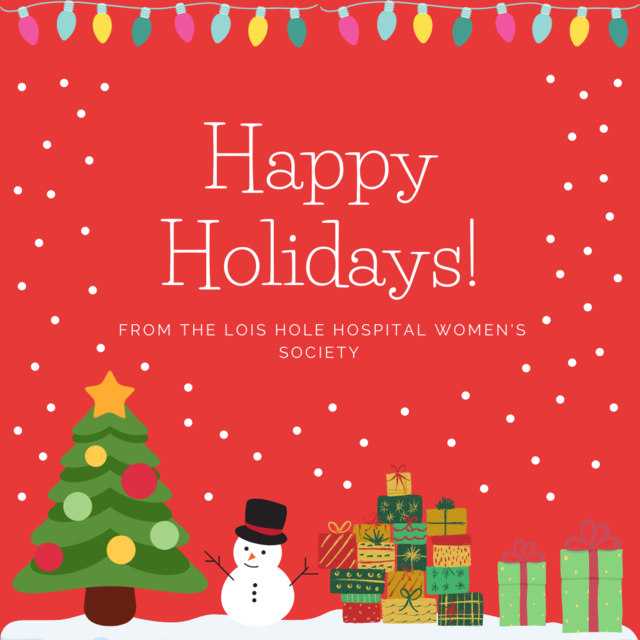 It's hard to believe another year has come and gone, and that 2022 is just around the corner!
Despite operating virtually for all of 2021, the Lois Hole Hospital Women's Society had a busy and prosperous year – thanks in no small part to you, our committee members, monthly donors, event attendees, community partners, and friends on social media!
Here are some highlights from 2021:
We welcomed a new committee chair, Lisa Diamond!
We hosted two successful Bid and Benefit online auctions $6,834.00 and $7500 respectively. Thank you so much to the small businesses who contributed to our auction, to everyone who bid on items, and to everyone who used their networks to spread the word about our Bid and Benefit auctions!
We partnered with So Pretty Cara Cotter in a philanthropic collaboration to create Hope Boxes in support of the LHHWS, featuring gorgeous items from local makers Cara Cotter, Justine Ma, LD Designs, and Pura Botanicals.
We hosted eight virtual What the Health events – all of which you can view on our YouTube channel. Our most recent event took place on November 25th and discussed Health and Every Size.
All our What The Health events are brought to you by our awesome sponsor, Alberta Blue Cross! Thanks for all your help, we truly appreciate it!
We also teamed up with the Women and Children's Health Institute (WCHRI) to showcase some of the projects many of their researchers are working on - from the undergraduate to the professorial level. The work WCHRI is conducting is genuinely inspiring. You can watch the latest video below.
We had almost 2000 people register to participate in the 2021 Run For Women from Shoppers LOVE YOU raising a total of $254,486! Far more than we had anticipated! 
This year, we also had so many community partners choose the Women's Society as the beneficiary of their events - from donating a portion of sales to the LHHWS, to directly donating or sponsoring an event, the spirit of community and passion for advancing the quality of women's health is deeply felt and appreciated. Thank you for all your support! 
Stay tuned for all the LHHWS has in store for 2022!
From all of us at the Lois Hole Hospital Women's Society, we hope your holiday season is merry and bright!