What the Health: Let's Talk About Contraception with Dr. Jonathan Tankel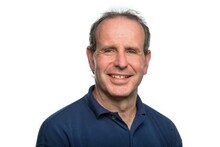 On March 30th, 2023, the Lois Hole Hospital Women's Society hosted What the Health, Let's Talk About Contraception with Dr. Jonathan Tankel. When it comes to birth control, there is a multitude of options available, and choosing the right option can be complex and deeply personal. Dr. Tankel, an OBGYN and contraception expert, provided an in-depth overview of popular birth control methods, their side effects, and relevant statistics to help women make informed decisions about their reproductive health. 
About Dr. Tankel: 
After obtaining an MBBCh degree from the University of the Witwatersrand in Johannesburg, South Africa in 1986, Dr. Jonathan Tankel moved to Canada in 1988. He began his career as a General Practitioner in Newfoundland, Vancouver Island, and Rural Alberta. In 1997, Dr. Tankel completed a residency in Obstetrics & Gynecology at the University of Alberta and has since practiced as a generalist OBGYN at the Royal Alexandra Hospital and Student Health Services at the University of Alberta. Additionally, he served as the Undergraduate Education Coordinator for OBGYN at the RAH for 13 years and as the Site Chief for Women's Health at the RAH for 6 years. Dr. Tankel is committed to providing accessible obstetric and gynecological health care to students at the U of A. In addition to being the Head of Obstetrics at the Lois Hole Hospital for Women, he is also an Associate Clinical Professor with the Faculty of Medicine & Dentistry and Chief of Obstetrics at Royal Alexandra Hospital. He specializes in contraception (specifically IUDs) and pelvic pain. 
If you missed the presentation, you can watch the recording below: 
Thank you, Dr. Tankel, for taking the time to share your presentation with us!