What the Health: "Let's talk about HOPE 3.0 with Dr. Dawn Kingston."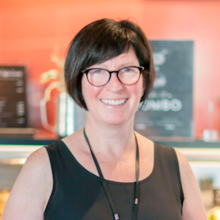 On May 25th, 2023, the Women's Society hosted their final What the Health public health lecture for the 2022-2023 year, featuring Dr. Dawn Kingston. The audience learned about HOPE 3.0, a free, self-guided app-based mental health program developed by Dr. Kingston specifically for women. Topics include pregnancy and postpartum, menopause, relationships, grief and loss, life challenges, and trauma. If you would like more information about HOPE 3.0 please visit https://www.drdawnkingston.com/the-hope-project. As always, thank you to our incredible presenting sponsor, Alberta Blue Cross. 
If you were not able to attend the lecture on May 25th, the zoom recording is available to watch at your convenience below: 
Thank you so much to all of our supporters this past season - we'll be back in September!