What the Health: Let's talk about cardiovascular health and nutrition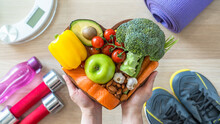 On February 23rd, 2023, the Women's Society hosted What the Health: Let's Talk About Cardiovascular Health and Nutrition featuring Dr. Spencer Proctor.
Dr. Proctor talked about heart disease, the connection between the metabolism of fats in both younger populations, and the relationship between fat intolerance and high remnant cholesterol in female cohorts. Dr. Proctor also shared with us new research taking place in the realm of female heart health. Learn more by watching the video below!
Watch the Video:
About the speaker:
Dr. Spencer Proctor
Dr. Spencer Proctor is a full Professor at the University of Alberta and the Director of the Division of Human Nutrition. Dr. Proctor is a primary affiliate with the WCHRI, the Alberta Diabetes Institute, and a group of excellence in lipid metabolism on campus. He has a long-standing history of teaching Nutrition and Dietetics at the U of A.
Dr. Proctor trained as a cardiovascular scientist and his research program has spanned many aspects of how nutrition impacts the risk of heart disease, especially during chronic diseases like obesity and diabetes.
Dr. Proctor has over 120 peer-reviewed publications, has received numerous awards for his international contributions, and has been supported by CIHR, The Heart and Stroke Foundation, NSERC, and WCHRI.