What the Health: "Let's Talk About Breast Health" with Dr. Lashan Peiris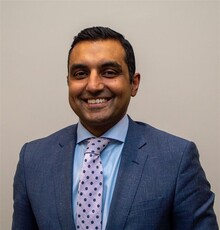 For our November installment of What the Health we heard from Dr. Lashan Peiris, an Oncoplastic surgeon specializing in breast reconstruction, who led an informative and engaging session all about breast health.
With one-in-eight women in Canada likely to be diagnosed with breast cancer in their lifetime, this important lecture walked viewers through the signs of breast cancer, the evolution of breast cancer treatments, and breast reconstruction surgery options available to patients in Alberta. Dr. Peiris also answered questions from the audience in detail.
You can watch the full lecture by watching the video on our YouTube channel:
Thank you to Dr. Peiris and our volunteers for donating their time to our event, and to Alberta Blue Cross for their ongoing support of What the Health. Stay tuned for our lecture in January 2023!