Tool supporting mental health and wellness through COVID-19 pandemic launched.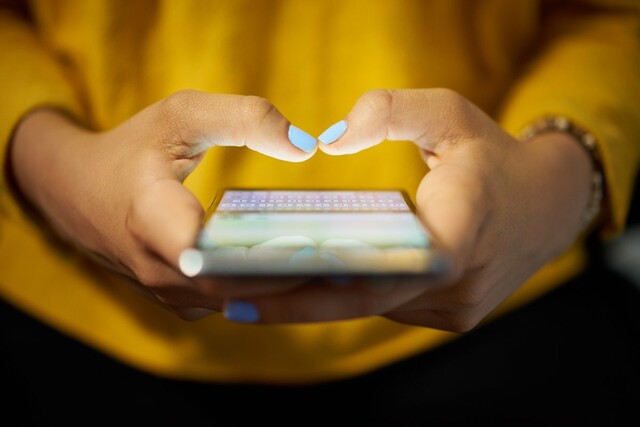 Albertans seeking more support during the COVID-19 pandemic can now sign up for Text4Hope, a free, supportive text messaging service developed by Alberta Health Services (AHS). 
Launched today, Text4Hope sends subscribers a daily text message of support and encouragement to ease the stress and anxiety they might be feeling. These texts might remind subscribers to focus on positive thinking or suggest actions to help them manage their mood.
Albertans can text COVID19Hope to 393939 to subscribe. 
"We can already feel the effects of COVID-19 in all our lives. Our routines have been turned upside down, and social distancing may create a sense of disconnection for many," says AHS President and CEO Dr. Verna Yiu.
Text4Hope is made possible through the support of the Royal Alexandra Hospital Foundation, the Mental Health Foundation, the University Hospital Foundation, the Calgary Health Trust, and the Alberta Children's Hospital Foundation. 
"One of the biggest benefits to Text4Hope is that it offers immediate support when experiencing stress and anxiety," says Dr. Vincent Agyapong, Clinical Section Chief for Community Mental Health in AHS Edmonton Zone, who developed the program in partnership with the AHS Addiction and Mental Health department. "The program isn't intended to replace therapies or interventions, but is rather another added support to someone's overall care plan."
"We are very aware of the need to take care of not only the physical health of patients during this pandemic, but also their mental health," said Sharlene Rutherford, incoming CEO of the Royal Alexandra Hospital Foundation. "Our foundation is proud to partner with other health foundations across Alberta to bring this service to those who need it during this critical time." 
AHS also encourages Albertans to visit ahs.ca/helpintoughtimes for additional mental wellness resources, including a list of telephone support lines, information on community supports, as well as podcasts and videos on a variety of topics. 
Albertans in crisis are urged to connect with their healthcare professional or call 911 for emergencies.