Third Time was a Charm for Holts for Hope 2018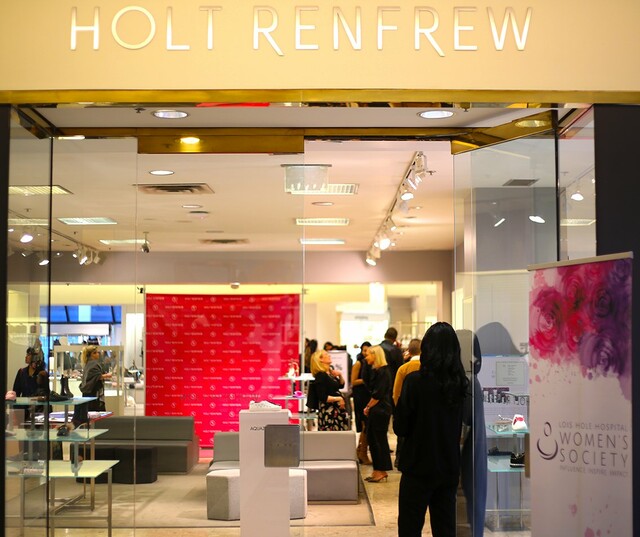 The third annual Holts for Hope event was held March 15, 2018, in support of the Lois Hole Hospital Women's Society and yet again the event knocked it out of the park with style, grace and, most importantly, an amazing amount of support raised for Alberta's only dedicated women's hospital.
"We are so grateful to have partnered with the Lois Hole Hospital Women's Society Co-Chair Krista Ference on Holts for Hope, our biggest charity event of the year. Her passion for philanthropy and fashion is inspiring and we look forward to many more successful events to come," shared Rob Mendoza, General Manager of Edmonton's Holt Renfrew. 
Each year the event continues to draw the attention of many notable Edmontonians, which this year included Mayor Don Iveson. Mayor Iveson's children also took part in the event by hitting the runway decked out in the latest spring trends from Alligator Pie. The children were accompanied by their mom, the first lady of Edmonton Sarah Chan who also donned spring trends from Holt Renfrew. 
This year funds raised are in support of the Lois Hole Hospital Women's Society and will support their inaugural initiative to fulfill their purpose of working together to improve women's health through the purchase of an incredible piece of new technology, the fluorescence imaging upgrade to the da Vinci Surgical Robot, also known as the Firefly. 
The da Vinci Robot was purchased with the support of donor dollars in late 2015 and this upgrade will empower surgeons to ignite hidden lymph nodes during oncological procedures giving them important information that is needed to provide the best quality of care for their patients. Using Firefly allows for faster, more objective, and accurate operations, which in turn provides better surgical outcomes and reduces patient recovery times. 
Thank you, Holt Renfrew, for your continued support of the Lois Hole Hospital for Women. Your support of Alberta's only dedicated women's hospital truly demonstrates the value you place on women's health in your community.