The Dawn of a New Chapter for the Lois Hole Hospital for Women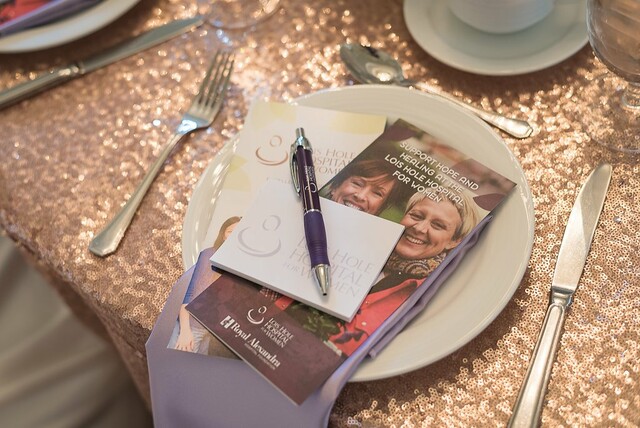 April 2017 brought with it the 7th anniversary of the the only dedicated women's hospital in the province.
On the afternoon of April 11, 2017 the Royal Alexandra Hospital Foundation was pleased to host High Tea at the Fairmont Hotel Macdonald to unveil a new chapter of awareness and celebration of the Lois Hole Hospital for Women.
Hosted by CTV's Carmen Leibel, the afternoon served as an opportunity to celebrate the past – the legacy created by the women in the community who had a vision. That vision was for a hospital that would be purposefully built with the unique needs of women top of mind, and that would be dedicated to meeting the highly specialized healthcare requirements of women – throughout all ages and in all stages of their lives
Attendees were able to listen and learn from three of the province's women's health leaders about the advancements in care and research that are taking place at the Lois Hole Hospital for Women – and how these advances are impacting care in other health centres across Canada and beyond.
The High Tea was also an opportunity to set the stage for what comes next. To open a new chapter in building awareness of the hospital and what the hospital means to women in Edmonton and northern Alberta.
The announcement of a formal Women's Network was made. This network will exist to grow philanthropic and charitable support for the Lois Hole Hospital for Women and was championed and shared with the crowd by board member Krista Ference.
"I'm very excited to speak about this opportunity! This network will be closely connected to hospital leadership and provide a new opportunity for women in Edmonton and beyond to support the hospital in a dynamic, informative, and socially connected way," shared Ference.  
Attendees were also encouraged to sign up for more information about the Women's Network and to attend the welcome reception being held at the hospital in late May.
Though all of the information shared was impactful and motivating, the most emotional part of the afternoon was the screening, for the first time, of new video about Lois Hole Hospital for Women. The video is a celebration of hope, of healing, and of what it means to be a woman.
If you have not had a chance to see it yet, please take a moment to watch below, and if you are moved to do so please share it on with your networks as well.